CUSTOM NATIVE APPLICATIONS
Intelligent Software Solutions
for custom native applications
by experienced software professionals
Our vast experience in native development ensures success in cases where a native application delivers the best solution.
Although many enterprises have moved their user and customer-facing applications to web-based platforms, there are many scenarios where a web-based solution isn't the appropriate approach. In these cases, sometimes a more traditional solution is required where the GUI runs as a native application installed on the end user's devices.
Examples include MS Windows applications as well as mobile applications for Android and iOS devices. Typically these solutions are designed such that there must exist a secure, centralized data repository that the UI communicates with.
PHD Solutions has extensive experience developing native applications for our clients. We are experts in building solutions using Windows Forms, WPF, UWP for PCs, as well as Android and iOS applications for mobile devices.
Trust PHD Solutions to create your intelligent, native applications.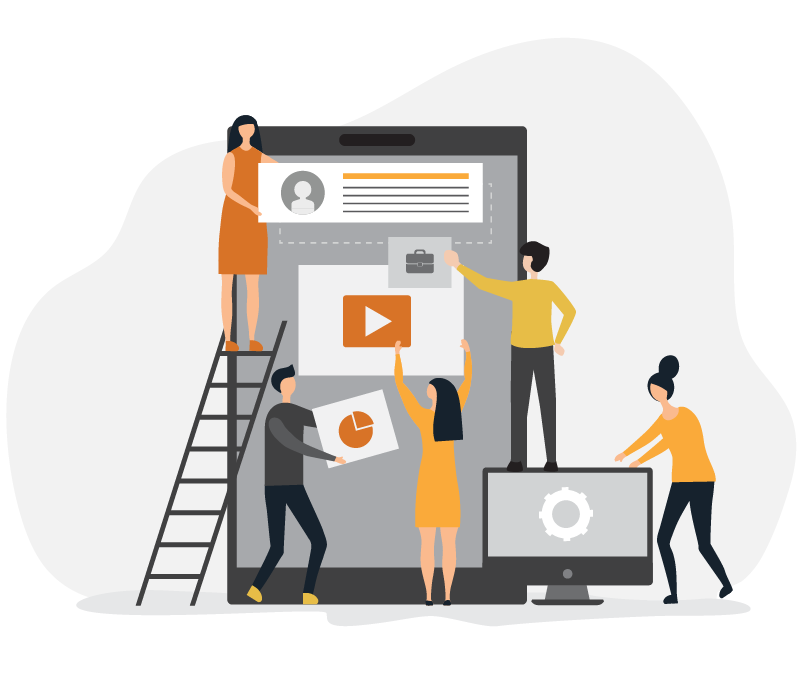 We partnered closely with PHD Solutions to design and develop our innovative and industry leading software that supports our entire operations. They have delivered an excellent, robust, and stable platform used daily by hundreds of our employees and clients.
PHD delivered everything they said they would
We needed an integration partner that understood our complex security and usability requirements – PHD Solutions delivered on every front.
When we needed a solution to help be first to market with our product – PHD Solutions helped us deliver in record time! The solution has our customers and employees raving about the speed and sleekness of service.
With razor thin margins, we needed razor sharp software partners
PHD Solutions changes the way we do business
PHD SOLUTIONS CREATES CUSTOM INTELLIGENT SOFTWARE SOLUTIONS.
Let's chat about your project.