ENTERPRISE MOBILE APPS
Intelligent Software Solutions
for enterprise mobile apps
by experienced software professionals
With applications in use daily by Canada's largest courier companies, we have proven experience in architecting reliable mobile solutions.
PHD Solutions staff have been involved in the creation of enterprise mobile applications for decades. Our start in delivering enterprise mobility solutions was on heavy duty, ruggedized devices running Windows Mobile or Windows CE. Today, our team works on solutions for modern devices and operating systems using fully native or cross-platform applications including Java, Kotlin, Swift, and Xamarin (C#).
We have developed customized solutions from the ground up for organizations around the world, and drivers and warehouse staff of Canada's largest courier companies rely on our software daily.
Whether you are looking for a partner to create your application on a specialized ruggedized mobile device or a solution that can be deployed to your user base in a Bring-Your-Own-Device scenario, we can help.
Trust PHD Solutions with your Enterprise Mobile application creation and deployment needs.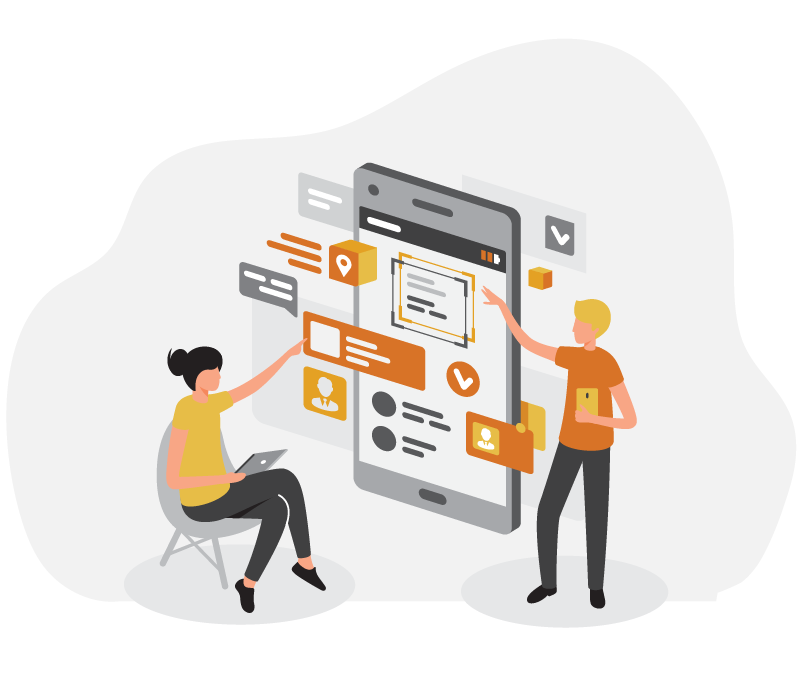 When we needed a solution to help be first to market with our product – PHD Solutions helped us deliver in record time! The solution has our customers and employees raving about the speed and sleekness of service.
PHD Solutions changes the way we do business
We partnered closely with PHD Solutions to design and develop our innovative and industry leading software that supports our entire operations. They have delivered an excellent, robust, and stable platform used daily by hundreds of our employees and clients.
With razor thin margins, we needed razor sharp software partners
We needed an integration partner that understood our complex security and usability requirements – PHD Solutions delivered on every front.
PHD delivered everything they said they would
PHD SOLUTIONS CREATES CUSTOM INTELLIGENT SOFTWARE SOLUTIONS.
Let's chat about your project.