DICOM
Intelligent Software Solutions
proven through real world experience
by experienced software professionals
Dicom Transportation Group
PHD Solutions worked with Dicom Transportation Group to develop an advanced solution that has significantly improved the performance of their day-to-day operations.
Dicom Transportation Group (DTG) is a North American business-to-business delivery & distribution company operating within the US and Canada. As a rapidly growing business fulfilling express, freight and logistic services, they faced the challenge of effectively equipping their field-service workforce with the mobility tools required to capture Proof of Delivery and Proof of Pickup scan points. The technology they were using was built on the Microsoft Windows Mobile platform and deployed through dated, expensive ruggedized hand-held devices. The equipment was expensive to maintain and the user experience lacked many features now available through smartphone technology.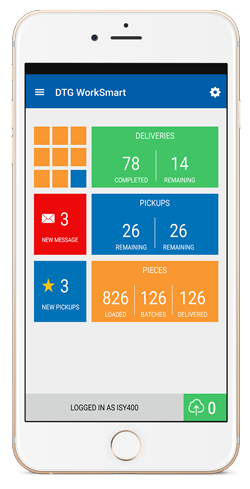 With razor thin margins, we needed razor sharp software partners
PHD Solutions changes the way we do business
PHD delivered everything they said they would
We partnered closely with PHD Solutions to design and develop our innovative and industry leading software that supports our entire operations. They have delivered an excellent, robust, and stable platform used daily by hundreds of our employees and clients.
We needed an integration partner that understood our complex security and usability requirements – PHD Solutions delivered on every front.
When we needed a solution to help be first to market with our product – PHD Solutions helped us deliver in record time! The solution has our customers and employees raving about the speed and sleekness of service.
Desired Solution
As many of DTG's operators are independent contractors with their own smartphone devices, DTG sought a solution that would operate seamlessly on the Google Android and Apple's iOS operating systems.
PHD Solutions was selected by DTG for this project due to their extensive expertise in developing enterprise-grade mobility solutions for the Transportation and Logistics industry.
The Technical Challenge
DTG required an intelligent solution utilizing agile, flexible and easily adaptable technologies that would keep pace with their increasing demands.
The main challenges were:
Distilling complex business requirements down to a set of functional application workflows that minimized user interaction and streamlined the process

Conforming to iOS and Android design patterns while ensuring consistent user flow and functionality

Designing and implementing the technical architecture for a complex multi-platform solution that would share a largely common code base

Designing application features as a set of pluggable modules that can be enabled/disabled or even replaced across differing target applications

Creating a sophisticated data storage and synchronization mechanism that allowed for each application to function even while offline

Designing and implementing a scalable API to send and receive data from connected devices

Allowing maximum flexibility to users through barcode scanning using 4 possible means:

Use the device's built-in camera as a scanner
Scan using a Bluetooth peripheral hand scanner
Utilize a built-in barcode scanner for special purpose devices such as the XP7700 provided by Sonim
Allowing users to manually key a barcode
The Solution
Together, we created four distinct mobility solutions in the DTG "Smart" series for DTG that address various operational challenges.
DTG WorkSmart & EC Worksmart
This solution empowers DTG operations to track individual parcels loaded into trucks, proof of delivery scans, delivery statuses for each package and proof of pickup scans. This system provides greater efficiency and accuracy of driver operations and greater visibility to the end customer as each scan point is made available via DTG's customer portal.
DTG ReceiveSmart
DTG ReceiveSmart is used by high-volume customers of DTG to reconcile large palletized shipments. On delivery, each piece is scanned by the application and the results are sent back to DTG providing immediate visibility for pieces received, damaged, missing or mis-sorted – an especially important feature for high-value shipments.
DTG Warehouse
DTG Warehouse is used by DTG in-terminal staff to apply status events to parcels on arrival and departure from terminals as well as allow users to containerize freight by associating individual parcels with larger containers in a hierarchical fashion.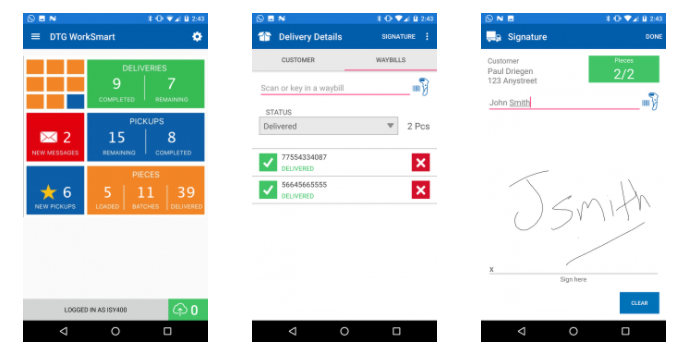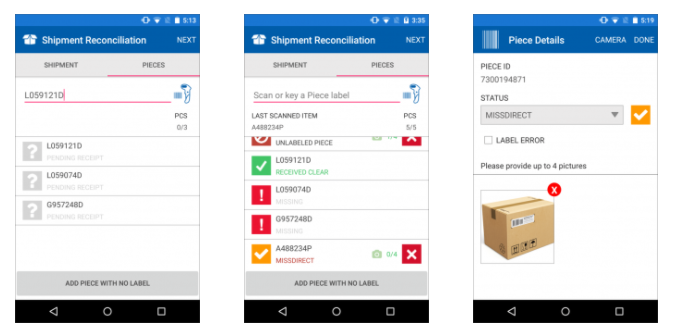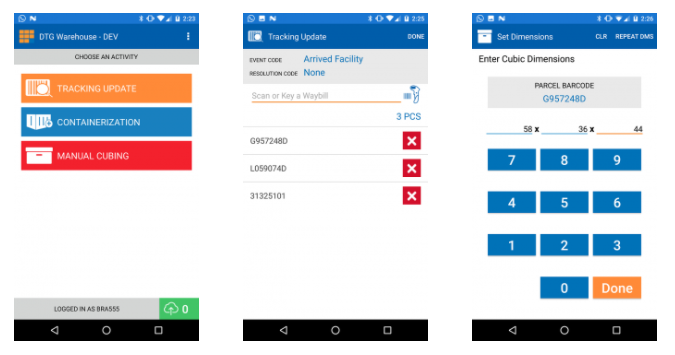 The Results
Despite the scope and complexity of the project requirements, all applications were delivered on time and budget with full functionality. Now fully integrated into DTG operations, the solutions have delivered substantial efficiencies for DTG and have been well received by employees and management alike.
More Info
Interested in hearing more about how we can help your business realize operational efficiencies by mobilizing your field staff? Contact us today at info@phdsolutions.ca. We look forward to hearing from you!
PHD SOLUTIONS CREATES CUSTOM INTELLIGENT SOFTWARE SOLUTIONS.
Let's chat about your project.